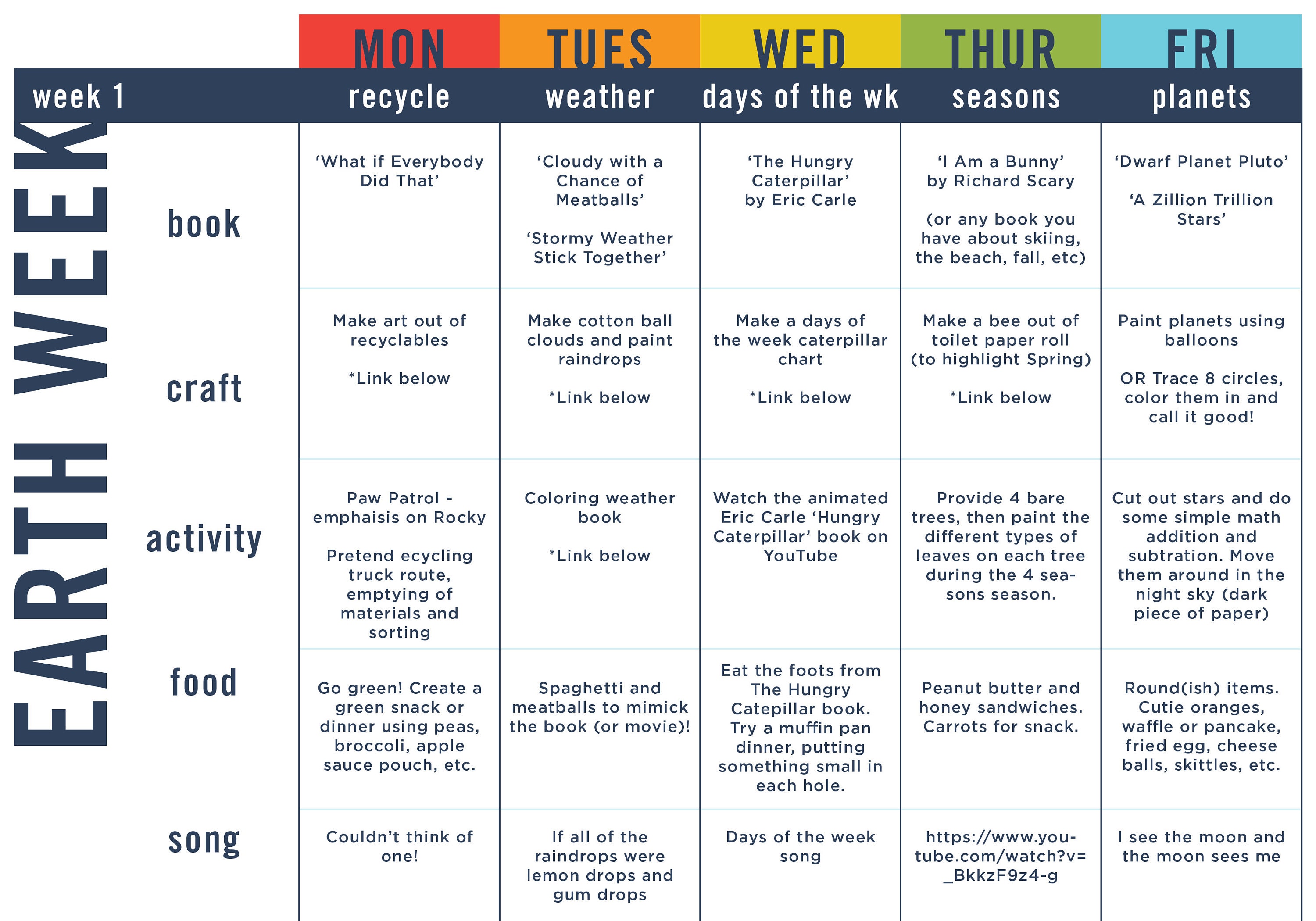 Lesson plans for my pre-K child.. is that really necessary? For us, the answer is yes. I don't do it everyday, but the days I facilitate a 'theme' are far more fulfilling and engaging than the ones I don't. The thematic plans I'm talking about here are basically some books, an activity, a craft, and that's plenty mixed in with our every day routine. 
Let me caveat by saying that I have no real teaching background, and I'm most definitely making this up as I go. Although I do come from some thick teacher blood, aka my mom! I love staying at home with my kids and try to be two steps ahead in planning our days, however we have good days and medium good days just like anyone else. Always glass full, but sometimes the juice gets spilled, do you feel?
When my 5yr old son first learned that school would be closed for awhile, he told me he still wanted to learn. We sat down and made a list of all the things he was interested in learning about, then I did my best to put the puzzle pieces together and form a loose plan. Would I have done this if he wasn't thirsty for knowlodge? I'm not exactly sure.. but we're on week 3 and enjoying it! I made this for anyone trying to provide a bit structure and education for their younger kids in quarantine. We're all trying our best to navigate through this crazy uncertain time in our lives, and while doing so, keeping our babies happy, healthy, and hopefully coming out of this a little smarter.
I'm working on documetning weeks 2 and 3, but for now this is what I've pulled together for our 'Earth week'. Our day-to-day is on my IG stories if you want follow along! If this brings you any sort of joy or helpful ideas on how to pass the time intentionally, that is my purpose. Thanks for reading along and sharing <3
LINKS:
Monday / Recycling airplane:
https://mycrafts.com/diy/simple-and-amazing-craft-for-kids-how-to-make-unique-aeroplane-craft/
Tuesday / Raindrops:
https://www.allkidsnetwork.com/crafts/spring/fingerprint-rainy-day-craft.asp
Wednesday / Caterpillar: (we made our own using this idea)
https://www.teacherspayteachers.com/Product/Caterpillar-Days-of-the-Week-Sequence-1715008
Thursday / Bee:
https://www.easypeasyandfun.com/paper-roll-bee-craft-for-kids/
Tree:
https://www.pinterest.com/pin/ASdh5B9lEE4Go0MFCkivagqbaX35S-bC0sU3Tx9NmHWVteEOgppaNdg/
Friday / Planets painting:
https://www.iheartartsncrafts.com/balloon-stamping-solar-system-craft-kids/